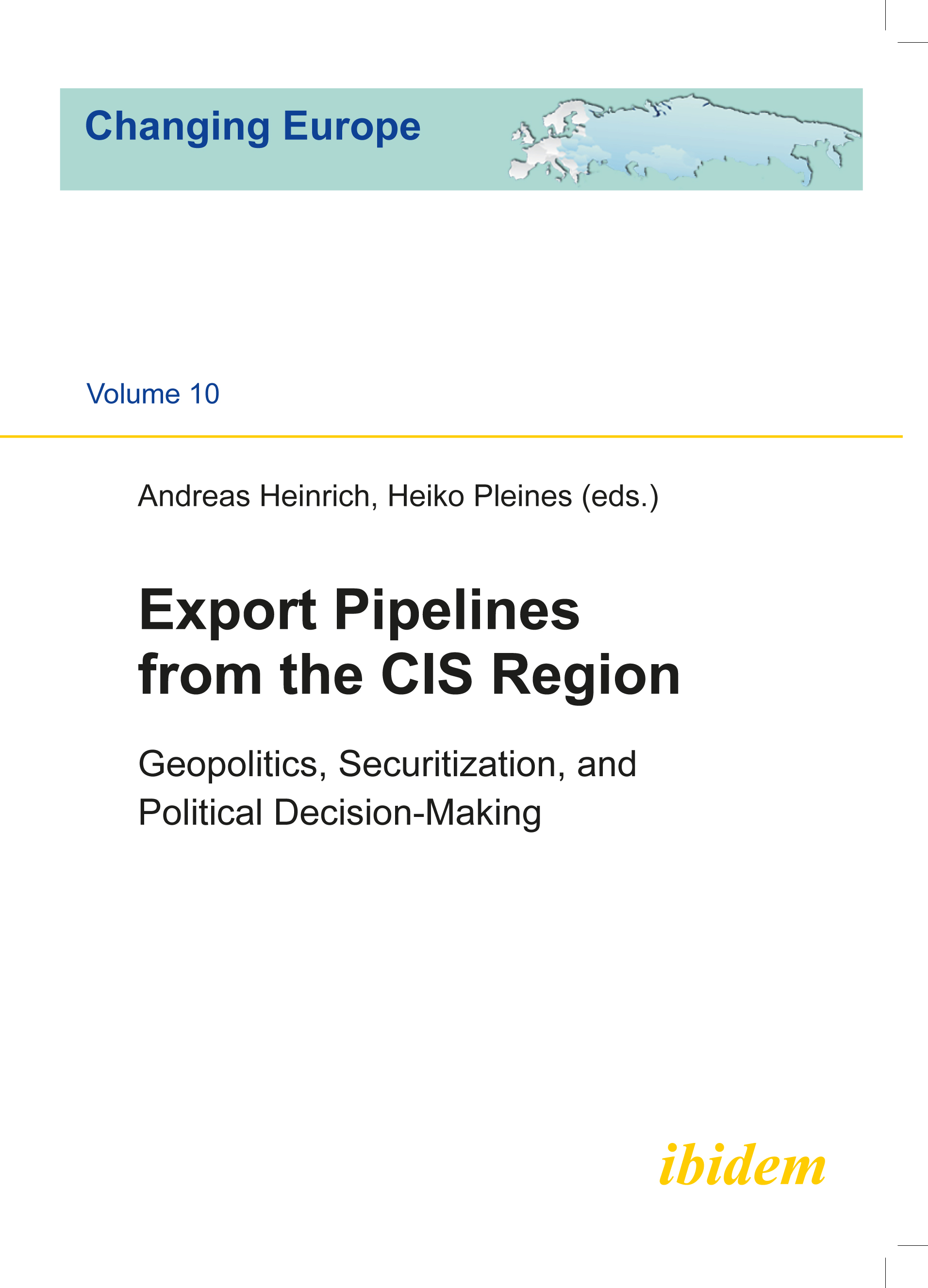 Andreas Heinrich, Heiko Pleines (eds.):
Export Pipelines from the CIS Region. Geopolitics, Securitization, and
Political Decision-Making
Ibidem-Verlag, Stuttgart 2014, ISBN 978-3-8382-0639-4, ISSN 1863-8716
This timely collection offers fresh perspectives to the analysis of the 'New Great Game' – the fight for access to the Caspian Sea region's energy resources. Thus far the export of the Caspian crude oil and natural gas has only been assessed through a geopolitical lens, which oversimplifies the political dynamics of the region and neglects to acknowledge the Caspian countries as actors in their own right.
Broadening the scope of analysis, this volume brings together insights from various different angles, including the securitization of energy issues, the formation of Caspian energy policies, and the motives of local business and political actors.